Position

FM Project Manager

Division Alpha Recruitment Wellington
Job Type Permanent
Location Wellington - Central
Ref# AB38983
Posted 7 December 2018
Close off

21 December 2018
Lead small to medium scale projects
Work on high-profile projects
Development opportunity
The Company
My client is a large government organisation in the Healthcare industry.
They work hard and play hard. Their quality of work is exceptional and they expect anyone that wants to join the team, to bring a little something special.
They have excellent career progression & personal development plans and believe in taking care of their staff.
The Role
This role is an integral part of the Projects team, tasked with delivering from smaller fit-outs right through to base-builds.
Duties & Responsibilities
Represent the company in the capacity of Project Manager.
Act as Project Lead and/or Engineer's Representative in managing the delivery of small to medium scale projects.
Provide project management support in the delivery of medium to large scale projects as required.
Manage all aspects of project delivery from appointment to completion, including establishing Client Brief; consultant procurement; managing the design, budget, programme, and project deliverables; procurement of contractor and other suppliers; managing construction; health & safety, handover and closeout; and all associated Client reporting.
The Ideal Candidate
You will ideally have a Degree or Diploma in a relevant construction related discipline.
Your minimum of five years' experience in the construction industry and two years in a project management environment, has given you the foundation needed to excel in this role.
Your project experience in the commercial and retail sectors, plus other sectors, have given you rounded project management skills, that you are able to apply in a variety of different projects.
You will need to take ownership of this role and have the ability to use initiative to achieve deadlines. You will have the ability to self-organise and to coordinate the flow of information.
You will need to lead and manage multiple stakeholders at different levels, which is a skill that comes naturally to you.
You will have excellent verbal and written communication skills and the ability to convey complex matters in clear terms.
If you believe you possess all the skills and attributes required for this role, please submit your cover letter and CV by simply clicking Apply for this job!
For a confidential discussion, call Arno on 021 0228 3088 or email Arno.Bosman@alphajobs.co.nz.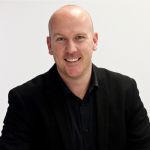 Or, for further information about this job, please contact: