Position

Holidays Act Project Manager - Six month contract!

Division Alpha Recruitment Wellington
Job Type Contract
Location Wellington
Ref# KL27129
Posted 13 November 2023
Close off

4 December 2023
Our client is a large public sector organisation who are looking for a Holidays Act Project Manager.
This role is located in Wellington Central.
This role is working on a payroll holidays act project which has one direct report. The role will be doing end to end data extraction and project management.
You will be working with great people who love what they do.
To be successful in this role you will need to demonstrate that you have:
At least three years previous experience working in project management
Technical project management skills
An understanding of the machinery of government
Previous experience working in the HR/payroll analytics space
Previous experience working on the Holidays Pay Act is highly desirable
Strong relationship building skills
Strong time management skills
This is an hourly rate contract position that goes for six months. So, do not delay and apply now.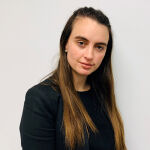 Or, for further information about this job, please contact: