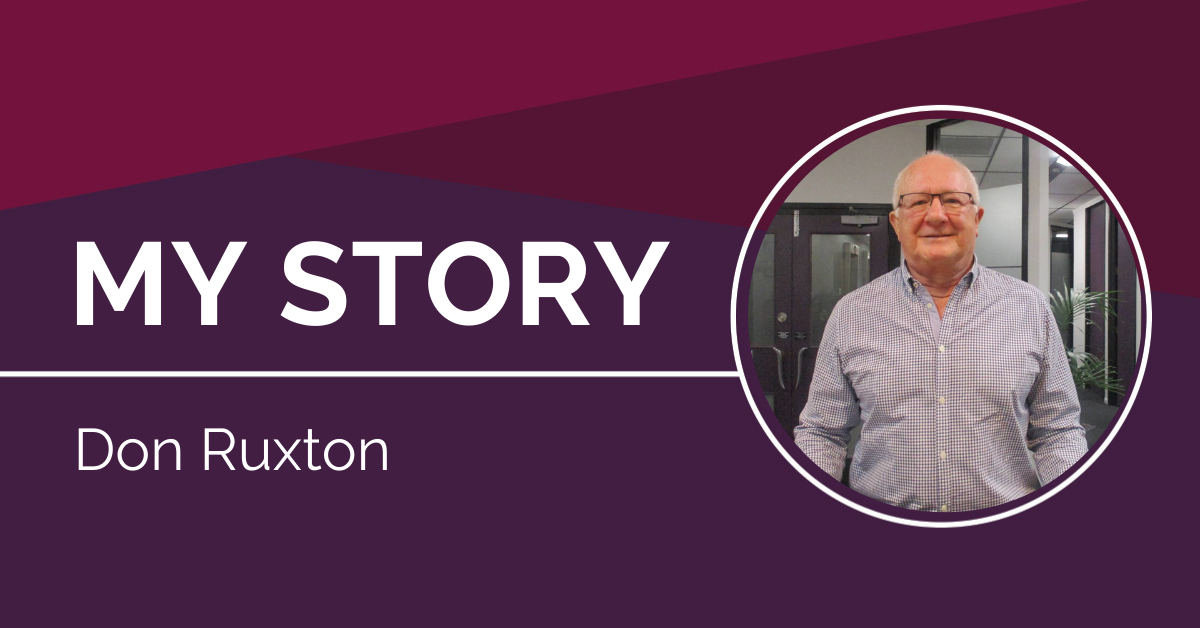 My Story - Don Ruxton
This month our My Story candidate is our December 'Temp of the Month', Don Ruxton.
---
Tell me a little about where you grew up and what it was like.
I was born in South Africa but I grew up in Wellington, NZ. It was wonderful place to grow up - where we enjoyed a very healthy and relaxed outdoor life - boating, hiking and camping.  Life was wonderful! 
Why did you choose the career you have worked in?
At high school I decided that I wanted to be an accountant, possibly influenced by other accountants in the family. I never had any doubts that accounting and business management was the career for me – and which I have continued to enjoy throughout.
What was it about NZ that attracted you?
After my schooling in New Zealand, my family moved to South Africa. I subsequently married and had three daughters; however, we became increasingly concerned about their security and future and therefore we took the decision to move to New Zealand. Given my own childhood in NZ, it was an easy choice – particularly the freedom and healthy lifestyle together with the many career opportunities available. 
How have you found living and working in NZ?
Living and working in NZ has been an absolute pleasure. New Zealanders are generally open, friendly and welcoming. The common language and values we share made integration into NZ life easy.  Working in NZ has also been relatively easy, particularly for those are keen to work hard and get involved in business. 
Can you tell me a little about your experience with Alpha, and how we have been involved in your journey?
I heard about Alpha's excellent reputation through business friends and contacts. My first direct contact with Alpha was for a position advertised on their website and, from the outset, I was truly impressed with the manner in which the Alpha team have operated. They are genuine, professional and a pleasure to deal with. Their continued interest in the welfare of their candidates and contractors is second to none.